Barents Regional Youth Council (BRYC)
The Barents Regional Youth Council (BRYC) was established in February 2004. The main goal of BRYC is to promote the idea of living in the high north as a unique opportunity for young people to express themselves.
"Our core values are tolerance, cooperation, reliability, justice and love, as a basis of everything we do!"
The council consists of one youth representative from each county, oblast, republic and okrug in the region and one representative for indigenous youth.
The 15 members of BRYC are working towards the strengthening of youth cooperation in the Barents Region. BRYC members are either elected by the youth council in their region, or chosen by their county administration based on the following criteria. The candidate must:
be in the age group 18-30
have good English knowledge (spoken and written)
have knowledge and/an interest about youth issues in their region
be interested in international cooperation

BRYC also has a board, consisting of five representatives: one from each of the four Barents countries and one indigenous representative. BRYC elects a new Board every year, during the BRYC Annual Meeting. The Board is elected among the existing BRYC members and functions as an executive body, responsible for the implementation of the annual Action Plan. Members of the Board also represent BRYC, and promotes Barents youth issues, in the Barents Regional Council.
Download the BRYC Statutes (updated on 15.02.2019)
Download the BRYC Annual Report 2019
Join us on Facebook: http://www.facebook.com/barentsyouth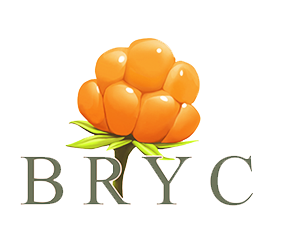 Barents Regional Youth Council 2019-20

Region
Representative
Contact

Finland

1
Kainuu
Kaisa-Reetta Seppänen
kainuu@barentsyouth.org
2
Lapland
Jolanda Magga (Board Member) / Leevi Alakörkkö
lapland@barentsyouth.org
3
Northern Ostrobothnia
Riikka Karppinen
northern_ostrobothnia@barentsyouth.org
4
North Karelia
Jere Juntunen / Oskar Mannelin
northkarelia@barentsyouth.org

Norway

5
Finnmark
Michael Krotov (Deputy Chair)
finnmark@barentsyouth.org
6
Nordland
-
nordland@barentsyouth.org
7
Troms
Martin Gamst Johnsen
troms@barentsyouth.org

Sweden

8
Norrbotten
Alexandra Möller (Board Member)
norrbotten@barentsyouth.org
9
Västerbotten
-
vasterbotten@barentsyouth.org

Russia

10
Arkhangelsk
Irina Zhiganova
arkhangelsk@barentsyouth.org
11
Karelia
Anastasia Romanova
karelia@barentsyouth.org
12
Komi
Alexander Terentiev
komi@barentsyouth.org
13
Murmansk
Daria Makhotina (Board Member)
murmansk@barentsyouth.org
14
Nenets AO
Alena Safonova
nenets@barentsyouth.org
Indigenous

15
Indigenous representative
August Sjøvoll (Chair)
indigenous@barentsyouth.org